9 Most Important Online Social Growth Ideas for 2021
If you are planning to become an entrepreneur or are looking for ways to increase your impact on your concerned audience, you should work for optimizing your social media growth. With 2.1 billion active users of social media and 81 percent of total businesses, large and small, using social media to interact with their audience and grow better revenue, it comes as no question that your social growth is going to decide your fate in whichever business you deal in.
Top 9 Online Social Growth Ideas
You cannot make a fist without a hand, and so, knowing those ideas that will help you cultivate the right growth you need to make a difference is as important as oxygen to you as an entrepreneur. Some of the ways you can increase your online social growth are:
1. Take Part in Conversations
If you want to grow your influence on your relevant audience, focus on being approachable. By engaging yourself in conversations, comments, reviews, and questions from your audience, you deliver the message to them that you have something to relate about and be there for them. Just like any relationship, this one also works two ways, and for that, you need to focus on forming a good communication with your audience if you want consistent online social growth.
If you decide to use Facebook live videos to connect with your audience and wish to repurpose your best videos on YouTube, Be sure to read the Guide to Downloading Facebook Live Videos - Step by Step.
2. Believe in Trademarks
Everyone has something unique in them to present to the world. Make sure you also let your individuality shine through and make it as your natural trademark. This gives something to remember for the audience as they will see that individuality repeatedly, and it will get imprinted in their memory. Moreover, it will add uniformity and consistency to your presence as an entrepreneur. You can get some inspiration from artists who have certain hairstyles to represent themselves. Although this is not something you need to do, we hope you get the point.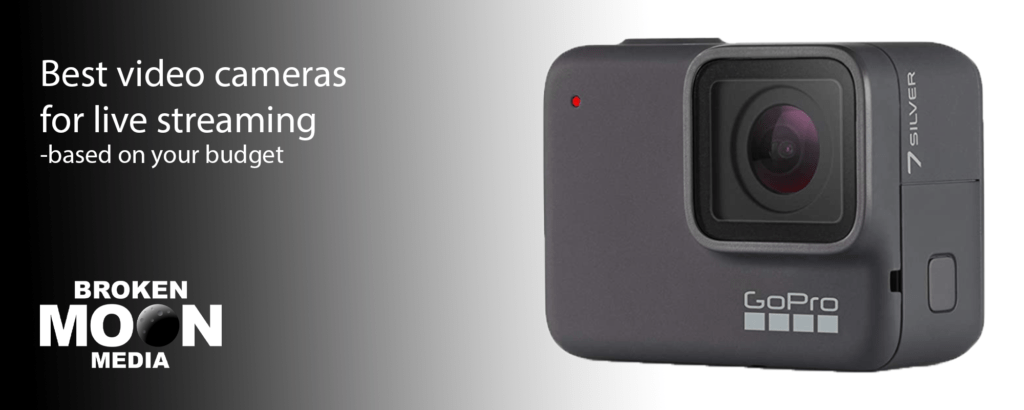 3. Mention your Followers
Once you start becoming more trending among your audience, they would like to know that you care about them. Mentioning a person who actively engages with your social media, or has some interesting comment or question in line is something that will make you more approachable and grow your influence with other people. Others who share similar ideas and thoughts will also be encouraged to engage with your social media.
4. Do a Q&A Session
Doing a Q&A session will make room for live two-way interaction between you and your audience. Online social growth is most likely when you personally engage with others socially. They can get to know more about you and your future projects that way. It is recommended you go for a scheduled session routine – pick a date and a day. It is also important you announce the date and the time before you do the session so that more people can be aware of it. Also, ask people what they would like to discuss on the next virtual meetup. This gives a theme and a direction to the questions and makes the conversation productive.

5. Talk about Current Events
You should be well aware of the current events going around your community and across the globe. Speaking about things that matter shows that you care about the world and the society we live in and make more people relate to you. As you share your thoughts, people will be able to engage with you on a better level emotionally, which will ultimately help you leave a deeper impact on your audience. Be it a natural disaster or a movement, depict your concern over the matter and encourage your audience to support causes with you. Online social growth is easier to spark when you are up to date with current events.
6. Show your Concern for the Community
Having concern for the community is one of the essential things that make us humans connect to a deeper level. When humanity becomes an area of concern, more and more people try to leave their thoughts on the platform and connect with one another. Stick to a cause that you intrinsically care about and look for opportunities that will help you support the cause. If you think you can work on a project that will prove beneficial for the cause, do not hesitate. You can even organize a fundraiser and encourage your audience to donate.
7. Organize Giveaways
Organize free giveaways for your audience through lucky draws. You can arrange a trivia quiz or a tag challenge under your posts and encourage your audience to participate. You can select the individual through lucky draw methods and deliver them some goodies related to the products or services you have to offer. Make sure your logo or brand name is written prominently on the goods as they are going to be another source for expanding your social growth once you set them off for delivery.
8. Share Photo Posts
According to statistics, a written context will only stay memorized to 10 percent of people after three days of seeing the content. Whereas, the number drastically jumps to 65 percent when the posted content is in the form of a picture. So, it is highly recommended you include as much visual content as possible to gain better audience engagement. Such content is more attractive to look at and has more chances to get noticed in comparison to text-only content.
9. Be Yourself
Finally, the most essential thing you need to note for attracting more audience and increase your social growth is to be yourself and do not try to imitate anyone else's idea. Believe in what your values and goals are, no matter how much out of the box they sound, out of 2.1 billion users on the internet, there is a huge possibility that a certain proportion of people would relate to what you have to show to the world.
Consider This
To summarize it all, keeping it original and being humble are the essential tips for influencing your audience and increase your online social growth on the internet. The key is to be in the shoes of your audience and see what type, frequency, and style of posts they will like and how you can benefit them.
FAQ's
What can I post on social media today?
The answer is much simpler than you think. You should post something you feel excited about, that stays within your brand message and speaks directly to your audience. Post something of value. It may be entertaining, humorous, informative, inspirational, or insightful.
How can I get social media content ideas?
This question is focused in the wrong direction. What would you like to read about? What would you like to learn? What would you enjoy teaching? What sparks your interest? Your audience is most likely interested in you and what you do and spend time on. So if it interests you, it will probably interest your audience.
How do you grow socially?
The best way to grow socially is to get more confidence and be willing to share your social self with the world. I stress "social self" because too often people allow their "stupid self" their "angry self" their "ugly self" a microphone in the social world. While it may get you a few fringe hard core fans, it will stunt your growth socially. You have to present a "social self" that is authentic but also not too open sharing every silly thought without filtering it to be sure it gives value to your audience.
What are some social media content ideas for small businesses
This requires knowing what your business vision, mission statement, and marketing goals are for your business. When you know these, it is much easier to make a list of social media content for your small business that will maintain your brand voice as well as bring your audience/clients valuable content that builds and strengthens your relationship.
How can I make sure I get new ideas for content on a regular basis?
The easiest way is to subscribe to the Broken Moon Media Newsletter. We will send out a weekly email that has ideas for small businesses and individuals that want a little inside help creating social media content without purchasing a package and having it taken care of for them. Subscribe below. Or to have your social media content completely taken care of for you, check out our Local SEO packages.
Signup for the Newsletter
Get social media ideas emailed to you weekly
[products ids="" columns="3" orderby="menu_order" order="ASC"]