Podcast: Play in new window | Download (Duration: 16:44 — 15.5MB)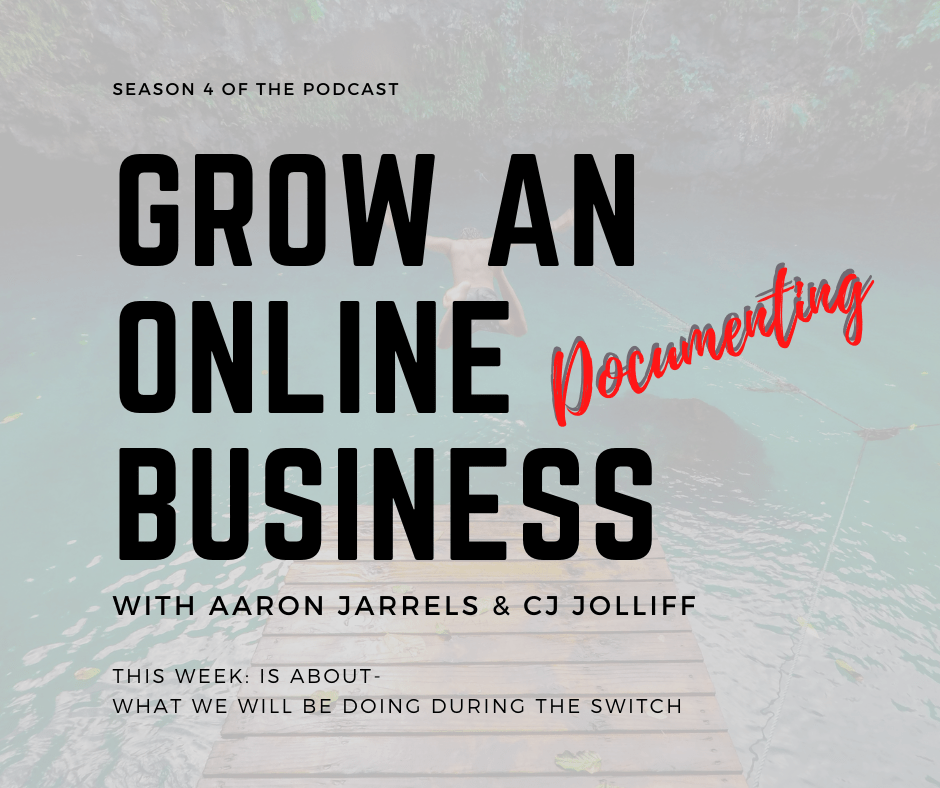 This is not what I thought I was going to be launching for season 4. Season 4 is going to be a transition season for documenting the process of converting Grow an Online Business to Build Your Online Business. Each week I/we will be discussing the progress, process, and steps we go through while we transition and relaunch the business in its new form.
We are so excited to be able to give everyone the birds-eye view of us putting together, organizing, and expanding the brand. Please come back each week and share this with everyone you know who could benefit from the podcast or our mission.
Find us on Facebook at Grow an Online Business
SIGN UP NOW AND RECEIVE BONUS DOWNLOADS
SUBSCRIBE TO OUR MONTHLY NEWSLETTER FOR EXCLUSIVE CONTENT
We value your privacy and time, we promise not to sell, share, or use your email to send any junk. We only send monthly emails when we have valuable info, content, freebies, and usable downloads for you. That's a promise. - Broken Moon Media