Podcast: Play in new window | Download (Duration: 26:46 — 24.8MB)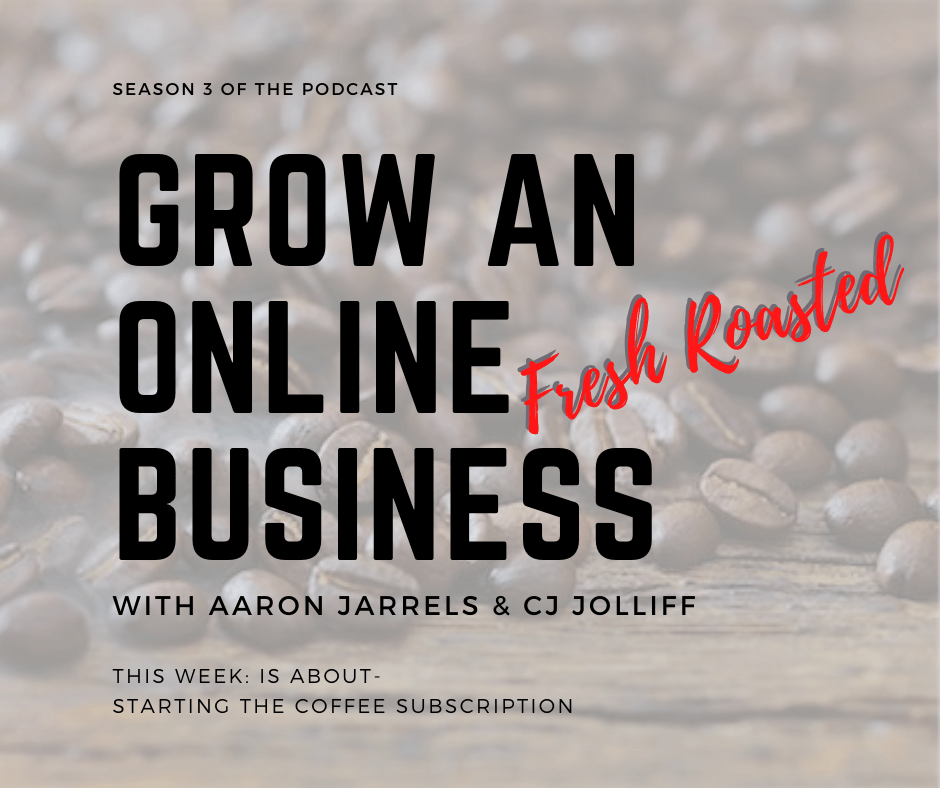 Launching the Coffee Subscription Website
The Coffee Subscription launch is all set for Aug 15th. It has been a fun journey watching as CJ and his team put together a coffee subscription business. It is finally ready to ship and deliver it's first batches of fresh brewed coffee.
Tasty Sample:
I was privileged enough to get a small sample of the first tester batch of coffee. Not surprisingly, it was smooth and rich without any acidity. That is, it was fresh and fruity with deep flavor without having to be burnt. This is a welcome change from the swill I have been having to drink. Therefore, I am looking forward to getting it freshly delivered every two weeks. This coffee subscription launch is a long awaited arrival.
If you have been listening this season then you are aware of the coffee subscription business we have been following this season. It is almost ready. Be sure to check out the website here at Roast of the Week.
Week Ending:
Strangely this week was much better- Users up 9.1% to 36, Sessions consistent at 39, Bounce Rate up 46.2% to 48.72, Session Duration up 49.2% to 3m-39s. So, I am not sure I believe this increase is accurate, but here we are, I'm just reporting the numbers. So, I'll keep you posted. Check out the site for yourself at Broken Moon Media.
SIGN UP NOW AND RECEIVE BONUS DOWNLOADS
SUBSCRIBE TO OUR MONTHLY NEWSLETTER FOR EXCLUSIVE CONTENT
We value your privacy and time, we promise not to sell, share, or use your email to send any junk. We only send monthly emails when we have valuable info, content, freebies, and usable downloads for you. That's a promise. - Broken Moon Media