Podcast: Play in new window | Download (Duration: 35:17 — 32.7MB)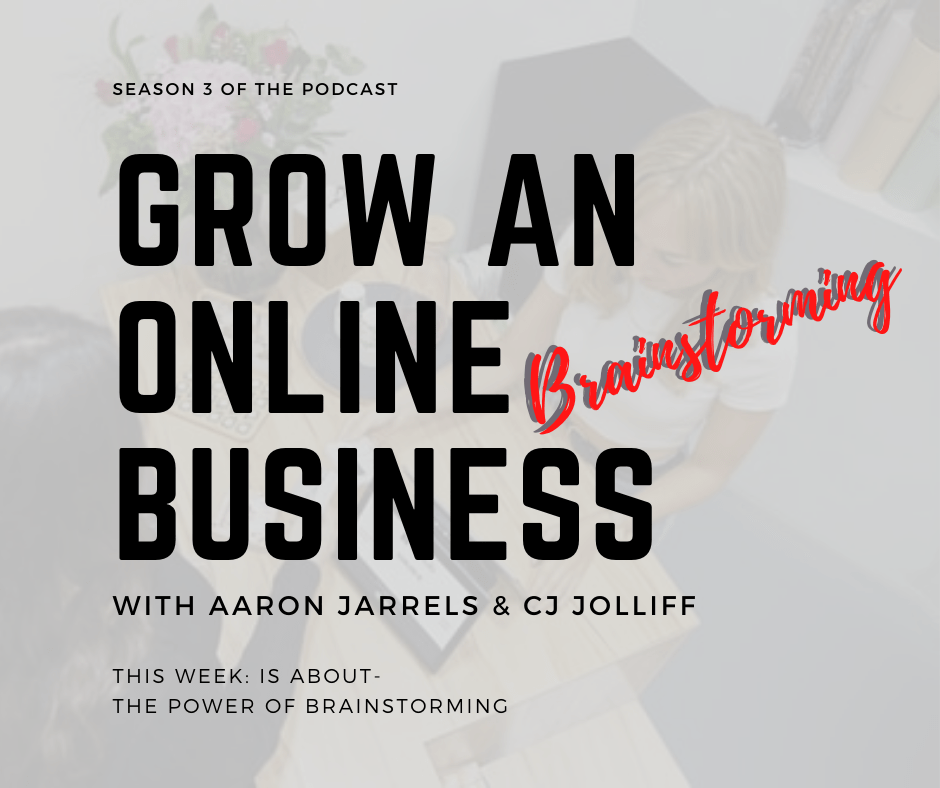 Never Stop Brainstorming
The power of brainstorming cannot be oversold. It is how new ideas are brought into reality. So, you can brainstorm by yourself. But some of the best ideas come from groups of people because of misheard ideas and spurred concepts from seemingly bad ideas.
If you are looking for a little help brainstorming, we are going to do a little bit of online live help for a few of our listeners and group members. We are growing our group on Facebook. Therefore, check out the Grow an Online Business Group. Be sure to let us know that you want to get brainstorming help from us.
Week Ending Report
I am having trouble with my GA. as such, It has 2 of my websites crossed. It shows views on pages from a different website. I am guessing that it is down anyway, but I am not even going to post the numbers this week. I am going to try and get it straightened out this week. Come give the webpage a look at Broken Moon Media. I would also like any help with topics for using media to grow your business that you would like to read about.
Is anyone else having trouble with google analytics? What about difficulty with website speed on google chrome? What is your process for search discovery? Are you using videos? Is rich content your focus? How about products?
SIGN UP NOW AND RECEIVE BONUS DOWNLOADS
SUBSCRIBE TO OUR MONTHLY NEWSLETTER FOR EXCLUSIVE CONTENT
We value your privacy and time, we promise not to sell, share, or use your email to send any junk. We only send monthly emails when we have valuable info, content, freebies, and usable downloads for you. That's a promise. - Broken Moon Media