If you are considering or already attempting to grow an online coaching business, you will want to read this. With everything going as much digital as possible, it is no longer a question of why you should improvise your skills to deem them fit for the digital world. The ever-changing economic dynamics around the globe are a big call for us to be adaptable to innovating technology to easily move with the phase and extract the best for ourselves. While there are a plethora of skills you can "digitalize" according to the needs of today's world, starting an online coaching business is perhaps the most appropriate for the ones with teaching skills.
Let's see some of the ways you can grow an online coaching business to stand out from your competitors and make a mark on your targeted audience.
Make a Specific Goal
As there is a cutting-edge competition in the market regarding online coaching, one essential point you need to keep in mind to grow an online coaching business is to make sure that you have a specific strategic plan related to what you are going to provide to your students. Many talented and experienced teachers fail to flourish in the internet teaching hub as they do not come with a specific goal in their minds. If you have some specialization in one subject, try only highlighting that specific subject and be confident in showing your expertise. If you have a special teaching method, try pinpointing that uniqueness when you are marketing your business.

Incentivize your Audience
By incentivizing your audience, we mean giving them something more than just tutoring. It depends on how creative you can get and what you can use to keep your customers interested. For example, you can give them a free motivational push, or an in-depth Q&A session on career counseling related to the subject you teach. For more ideas check out our article on 50 ways to connect with your audience. Anything that you think you know of could be used in this regard to build an incentive and help your audience stay engaged – in this case, your students.
Create a Website
It might look like something extra to do, but if you want to grow your online coaching business, you should look as professional as possible. A website does not have to cost you a lot of money. You can use WordPress domains and get some tutorials on YouTube on how to make your website look presentable to your audience. When you think you have enough budget, you can hire a graphic designer and work for creating a captivating eye logo and web design to attract more audience.
Have a Social Media Presence
Building a social media account and sharing its links to as many groups as you can is not going to be enough for your online coaching business. You need to be consistent and engaging enough for the audience. This comes as especially important for online coachers as most of your customers are going to be social media users unless you are teaching pre-schoolers. Create posts with a uniform design, set scheduled times for your posts, engage your audience with challenges or trivia questions, and, most importantly, stay consistent in posting content. It is going to draw a more organic audience, and you will see your business growing more by word-of-mouth.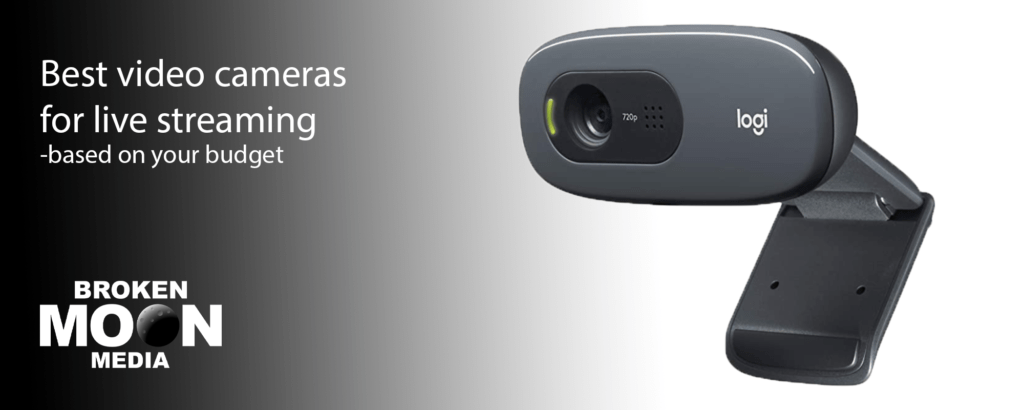 Encourage your Customers to Post Positive Reviews
A positive review from the real-life audience is a driving force behind many successful businesses, especially the ones which rely solely on a human to human interaction as a part of the services. Make sure whenever a student completes a course or is in the midway, you encourage them to leave a positive comment on your website or social media. You should keep it highlighted and let people see how students are getting benefitted from your services. It will ultimately attract more audience, and you will feel your business flourishing even more than usual.
Create a Well-Thought Ad Campaign
You need to create a well-thought ad campaign for your business. Although growing organic audience should be your top priority when it comes to growing your coaching business, wise professionals know when it is necessary to use the Paid Ad feature on social media. Facebook Business Manager, Google Ads, and related tools are going to help you spread your voice to the targeted audience. For example, if you want to teach biology to students in German, you will need to customize your Ad campaign settings to German-speaking teenagers. This will help you save your money and make sure that you are attracting the right audience for your business.
Focus on SEO
If you have created quality content to help your audience understand the goals of your business and how your business is going to help them, it is equally necessary to make sure that content is being read. To increase conversion rates and optimize your business reach, taking the help of related Search Engine Optimization keywords and key phrases should be used in all algorithmic types, Google has guided businesses with. These include Image SEO, such as Alt Text, internal and external links, backlinking, and many more. Having an idea about these and knowing how to use all these tactics in a strategic yet natural manner is essential to expand your business growth.
In online coaching, you need to put focus on the keywords you use for the subject you are going to teach, the students you are going to attract, and the results your students are anticipating through the teaching. For example, if you want to help your students learn guitar, you can add key phrases trending around the phrase "Build a Music Career."
Want to Start Making Money with your own Blog? Read this!
Points to Ponder
These are some of the things you can use to expand your business reach, get more conversion, and optimize your business growth in the online coaching sector. Although the competition out there is tough, adhering to strategic goals in marketing can help you get two steps ahead of your competitors and get better reach than others. We hope this article gave you a comprehensive insight into how you can work on the strategies to achieve success in online coaching. If you need more please join our Facebook Group to connect with other coaches and get tips, advice, and techniques to help you every day.
SIGN UP NOW AND RECEIVE BONUS DOWNLOADS
SUBSCRIBE TO OUR MONTHLY NEWSLETTER FOR EXCLUSIVE CONTENT
We value your privacy and time, we promise not to sell, share, or use your email to send any junk. We only send monthly emails when we have valuable info, content, freebies, and usable downloads for you. That's a promise. - Broken Moon Media