Ways to Collect Email Addresses
If you are wanting to grow your email list, here are 50 of the most powerful ways to do it. The business environment becomes really competitive. Therefore, to survive and thrive, businesses need to reach the masses through effective marketing. Consequently, we cannot ignore the importance of collecting e-mails.
Once you understand the benefits of e-mail life coaching, we will explain how to grow your e-mail list.
50 Ways to Grow Your E-mail List
Here are the best 50 ways to grow your email list, and you can get started right now:
1. Create Great email Content:
In my opinion, the first and foremost important thing to build or grow your email list is to have excellent e-mail content. To grow your email list, you need to grab the attention of your customers. Therefore, the easiest way to grab their attention is through attractive, engaging, and out-of-the-box content.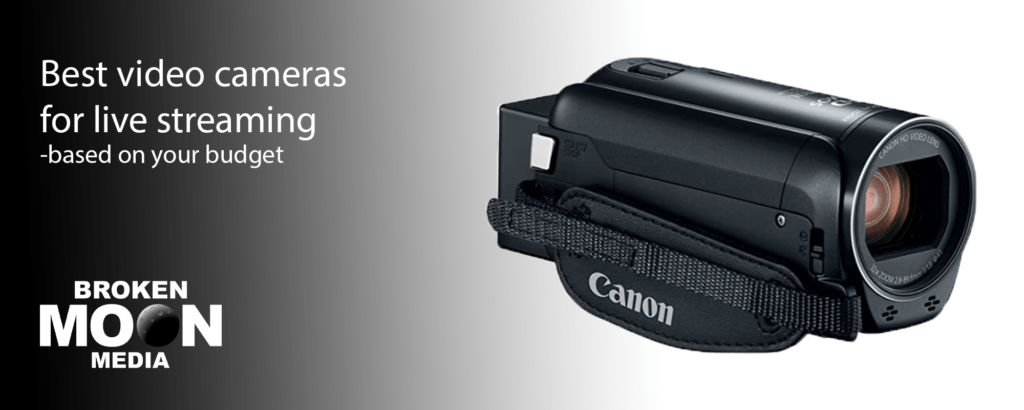 2. Add a Sign-Up Form on Your Website:
If you want people to sign up for your email list online, you must have a working sign-up form displayed on your website. Moreover, make sure your form includes all the detailed descriptions about what incentives people will get for signing up.
3. Offer an Incentive:
It is important to tell people what they get from signing up for your email list. Therefore, apart from sending those regular updates or offers be sure to also emphasize a special discount or incentive they will get. You must highlight the part that will help you to gain their attention.
4. Be Very Clear About Your Offers:
Don't just write vague sentences like we have incentives for those who will sign-up. Instead, the best approach is to clearly and precisely explain everything. In this way, it will be easy for the people why they should sign-up and what they will get.
5. Start Blogging:
In the last few years, blogging has become a real phenomenon. So, regardless of your industry, start blogging and dive into creating creative content as it can help you to rank higher on search engines so you can reach the masses easily.
6. Reassure Subscribers about Spam:
Spam is a big issue; thus, many people get confused about whether you are real or just another spam email. So, to gain people's trust and assure them you are not spamming, explain that you do not spam right on your sign-up form, as well as let them know you will not be selling their information to anyone else.
7. Connect with LinkedIn Colleagues:
Everyone by now has a social network they are building (in real life or online), consisting of their family, friends, followers, and colleagues. So, this is the time to utilize your network and invite them. Try your best to offer them and encourage them to sign up for your email newsletter to keep better tabs on you.
8. Create a Free Download:
Another way to get people to sign-up is by creating an exclusive item that they can download for free. It is like another incentive or bonus which they can get instantly by signing-up for your email. This can include anything like worksheets, forms, or any other downloadable resources.
9. Upgrade Your Blog Posts:
Creating your blog posts is not enough. Therefore, you need to upgrade your bog posts content regularly. As a result of which people can have access to all the latest news and information about you. You can make it as a PDF, condensed version of the post with some additional bonus information.
10. Offer a Fun Quiz with email Opt-In:
Almost everyone loves quizzes, as it can help them to brainstorm. So, create a fun quiz using social media to post and attach some prizes with it. You will see the number of people sign-up will soar to the sky. You can use this result for the next product, and it's a win-win situation for both.
11. Include Testimonials:
Nothing can help you to gain people's trust as much as a guarantee from another person. Words of mouth and testimonials have a significant impact on other peoples. Therefore, always include testimonials on your landing page or sidebar to explain how great your resource is for someone.
12. Use Facebook Ads:
Social media has taken digital media by storm; therefore, nothing can help more than taking advantage of its popularity. Thus, use Facebook ads to lure people to your landing page. However, you need to make sure you are optimizing your Facebook ads to increase conversion rates.
13. Have a Sign-up Sheet:
Growing your e-mail list doesn't mean you can only grow it online. You can also have sign-up forms at your store or any other physical location for people who want to sign up. It is another excellent way to reach more people.
14. Send Gifts to New Subscribers:
No one can say they hate gifts, and we all love to receive them. So, try to turn the situation into your benefit by sending special gifts to new subscribers. You can send anything as a gift such as a new pen or a journal, but it doesn't have to be material, it can also be digital such as a discount or download. The important thing is it can be a fun package for your subscribers.
15. Give Access to Online Mini-Courses:
In today's world, courses are all the rage. So, try to spin some of your best content into a course to make it yet informational at the same time. So, offer your course through email sign-up. It will greatly help you to increase your e-mail list.
16. Start Monthly Affiliate Contest:
Affiliate programs are trendy these days. So if you don't have one now, then run and do it now, it's an amazing way to get the words out to their networks. To make it more affect, add a nice little competition. In this way, your affiliate will share their email list with you and vice versa.
17. Record Special Message for Subscribers:
Just like sending messages will move your subscribers, getting recorded messages is also very effective. Therefore, create an opt-in page with a special message for those who sign-up for your email list. However, letting people subscribe gives them a sneak peek in-advance; this will help them make a decision.
If you want to repurpose your Facebook live videos be sure to read this Amazing Step By Step Guide for Downloading Facebook Live Videos.
18. Encourage Subscribers to Share and Forward emails:
Try to pursue your subscribers to share your e-mail with others. You can do this by adding a special gift or bonus for them when they bring ten people. To do this, you can add a social sharing button and an email to the friend button in your email. And at the end of the email, add a Subscribe CTA as a sample.
19. Create a Landing Page for New Products:
A good approach has a separate landing page with an opt-in for each new product. Besides, you can also have these products on your website, but it can increase your reach as a result of which you have to share some specific opt-in pages with your customers.
20. Add a Call-to-Action Buttons on Your Facebook Business Page:
Another option is to create calls-to-action  (CTAs) on your Facebook page to grow your email list. Therefore, always add a call-to-action button on your official business page. The actual value in this list building technique is that it requires an email address to access a special resource.
21. Use Pinterest to Promote Visual Content:
Visual plays a crucial role in gaining people's attention. What is better than Pinterest to display visual content for encouraging visitors to sign up to see more of your content? In this way, you will be able to generate new leads and will grow your email list.
22. Host In-Person Offline Events:
Your e-mail list will automatically grow when you reach a large number of people. Therefore, arrange your own meet-ups, seminars, educational panels, and conferences. It will help you create a network and collect the email address of your participants in exchange for info and demos.
23. Offer a Free Service:
We all love free services, so add an offer of a free service to those who will sign-up. It will definitely increase your email list.
24. Answer Questions on Quora:
One of the best places to find answers to your hard and tricky questions is Quora. Therefore, never ignore the power of Quora and create your profile there. So, answer all the questions diligently. Moreover, you can also post more questions for others to answers. Besides, also add your opt-in link in your response so people can learn more about you.
25. YouTube Call to Action Cards:
No one can doubt the popularity of YouTube so why not add a call-to-action feature on your YouTube channel. Thus, by creating a call-to-action on YouTube helps to direct viewers to take specific actions. Make sure to create at least one at the end of your video for your email sign-up link.
26. Slideshare Lead Forms on Slides:
Do you enjoy presentations or love creating slideshows? Then, it is one of the best ways that can help you to grow your email list. Just publish your Slideshare online and make it shareable so that people can use this information. Just make sure to add your opt-in link.
27. Write an eBook:
Writing an eBook is an excellent way to entice more sign-ups. So, offer free eBooks to anyone who will sign-up willingly; thus, you can have more subscribers fast. You can either work with a ghostwriter or can use existing content to create an original book.
28. Add an email Sign-up on Instagram:
We have seen a massive increase in the popularity of Instagram and are becoming the first go-to place to get information. Therefore, try to take advantage of its popularity, add appealing images, and include a clickable link to your opt-in. If it gets viral, you can have many sign-ups.
29. Offer Segmented Opt-Ins for Different Visitors:
Due to the massive increase in digital marketing, you can now create opt-in advertisements. These advertisements are segmented for a specific type of consumers and visitors. You can address three types of consumers; the one who is only browsing, the one who has an identified problem, and the one who requires a high level of support. Use these options to grow your email list.
30. Use Facebook to Post Clickable Life Stories:
Facebook is offering a new feature that is just a life story option. So, use this feature for your benefit by adding a clickable mini-story. These stories can show your offer and lead people to your opt-in page. It can be an effective method to grow your email list.
31. Comment on Blog Posts:
You have to take the benefit of social media popularity as much as possible. Try to follow not only your favorite blog but also comment on their posts. And add an opt-in link to your website when you leave a comment. Consequently, people will automatically click on your link and gradually become a part of your e-mail list.
32. Collect email Addresses at a Trade Show:
Apart from the online event, you can also collect email subscribers. So, trade shows are highly anticipated growth opportunities for you. Therefore, demo your highly anticipated products in a conference and collect sign-ups in person when you go to your office and import all these e-mails in your contact database.
33. Host an Online Webinar:
Webinars are the best way to connect with your audience of thought leaders. But what is the most important part of conducting a webinar? Yes, you guessed right to conduct a webinar. People need to register through their emails. So, you can collect their email address from there.
34. Add QR Codes to Your Display Ads:
The next option we have to grow your e-mail list is to incorporate a QR code into your print marketing. So, people have to scan it for more information. Moreover, create a QR code that requires an email address to access information.
35. Launch a Viral Competition Online:
Create an online competition to grab people's attention. Moreover, add exciting prizes for the winners. The online condition to participate is by logging-in through email addresses. This will definitely lead people to sign-up and will grow your email list.
36. Upsell a Piece of Content within a Blog Post:
We have already mentioned creating a blog post. However, to further increase its impact, you can maximize the byline and other sections of the blog by adding opt-in graphics and links. Or you can also create a graphic or image header and add an arrow by pointing to the link. This can help you grow your email list visually.
37. Add a Viral Loop to Opt-In Pages:
Another easy way to increase your e-mail list is by adding a viral loop to your opt-in. In simple terms, when someone sign-up for your email list, they will land on another page where they have to recommend you to at least five other people.
38. Collect emails from Mobile Users:
Another easy and simple method to grow e-mail list is by collecting e-mails from mobile uses. You can do this by offering free products to those who sign-up.
39. Create a Viral Pre-Launch Campaign:
This one is a popular method to grow your email list in advance of a product launch. You can use a special widget on your homepage to create email sign-ups for people to pre-register. For the launch of a new product, always go with the under-construction script.
40. Write Effective Lead Magnets:
Grabbing people's attention is one of the toughest jobs. So, you have to analyze what you are writing carefully. Try to write an effective and compelling email lead magnets. For example, instead of writing, "hey sign up here," you can start by saying, "find out how 1000 people have changed their lives with our products."
41. Offer a Free Assessment Audit:
When people know they are getting what is offered, they feel happy. Therefore, provide a free assessment of the business to those who will sign-up to your accounts. This will force them to sign-up to get their results.
42. Ask Website Visitors for Feedback:
People love to give feedback on what they know. Therefore, on your certain website pages, create a form asking the visitors to leave feedback. Or you can also ask them specific questions. Another option is to create a chat toll that requires an email address.
43. Try to Shorten Length of Your Lead-Capture Forms:
You have to understand the difference between giving too much information and just delivering the right information. So, instead of adding too many files on your landing page, only deliver the right information, leading people to sign up.
44. Link to Offer on Your Website that Captures email Sign-Ups:
People find it annoying and may leave without sign-up if they had to dig around your site to find a sign-up page. Therefore, always keep your offer upfront and add call-to-actions on multiple pages. It is hard to grow your email list if people cannot find where to sign up.
45. A/B Test Different Campaign Copy:
Sometimes you are doing everything right to generate leads. But nothing works because there might be a problem in design or copy itself isn't driving the engagement you need. In this situation, run the A/B test to find every aspect of your campaign and see where the problem lies.
46. Guest Blogs for Other Websites:
Apart from your blog, numerous other blogs want to cater to your audience. So use a guest blogging technique for building an email list. Create the content on other websites as a guest blog and add call-to-action links to grow your email list fast.
47. Start an Online Community:
Create your own online community to grow your e-mail list. You can do this by adding a community feature on your social media accounts like Facebook and giving them access to those who sign up.
48. Join a Networking Group:
To get access to the professionals, and lure them to your boat, join their networking group. It will give you access to professionals and allow you to grow your email list quickly.
49. Partner with an Influencer:
In the whole article, we are emphasizing on the importance of social media. To become a partner with a famous influencer and direct all new visitors to your landing page for sign-up.
50. Request E-mails on Sales Calls:
Lastly, to grow your email list, you can ask directly for the email from people when making a sales call. This will encourage people to sign-up.
Take the First Step…
If you have any nagging questions about how to implement these techniques read this (Grow and Online Business)article next or just join our Facebook Group "Grow an Online Business" to get a walkthrough on each of the techniques, a new one every Monday.

SIGN UP NOW AND RECEIVE BONUS DOWNLOADS
SUBSCRIBE TO OUR MONTHLY NEWSLETTER FOR EXCLUSIVE CONTENT
We value your privacy and time, we promise not to sell, share, or use your email to send any junk. We only send monthly emails when we have valuable info, content, freebies, and usable downloads for you. That's a promise. - Broken Moon Media