If you want to be successful in this competitive business world, the key is to connect with your audience. The closer you are with your audience, the better it is for your business, especially for online businesses. Therefore, here we will explain the best ways to connect with the audience to grow an online business with confidence.
The Top 50 Ways to Deeply Connect with Your Audience
Below are my favorite 50 ways to connect with your audience:
1. Create Extraordinary Blog Content:
One of the easiest and the best way to communicate with your audience is by creating exceptional blogs. Try to create your own blog and share exciting, engaging, and informational content daily. Make sure that your content stands out in this competitive era to connect with the audience effectively.
2. Offer Discounts:
Everyone loves discounts and freebies, and nothing can gain more attention from the audience than a discount. Therefore, try to offer discounts by filling a questionnaire or by leaving their email address. This is an effective way to connect with your audience.
3. Use Engaging Video:
Communication is the key; therefore, make sure you use effective communication strategies. Try to add some exciting videos in your blogs to make your content interesting besides writing content. Use exciting videos to capture all the details of your product and service to capture your audience.
Professional Air Duct Cleaning is a must every three years. Find out why it's important.
4. Create Stunning Images:
Keep in mind that this is a digital era where people want some stunning visual content and engaging content. According to a survey, the use of images can increase Facebook's interaction rate by 85 percent. Make sure that your images are not like old run-of-the-mill kind of but something new and exciting.
5. Guest Blogging:
Another new method to connect with your audience is guest blogging. To gain your audience's attention, try to be a guest blogger on popular sites. Once people see your name in a different place once a day, they will automatically connect with you. Moreover, it can also increase awareness of people.
6. Answer Questions:
Never ignore the power of question and answer sessions. Increase your social media participation by joining groups like Quora. Answer all the queries of your audience to satisfy their problems. By answering questions, you will establish good reputations that take you one step closer to the audience.
7. Check out Your Competitors:
The business world is highly competitive; therefore, keep an eye on your competitor's activities. Try to find out any effective strategies they are using to connect with your audience. It will give you an idea of trends in the industry and how you can use it for your benefit.
How to Connect With Your Followers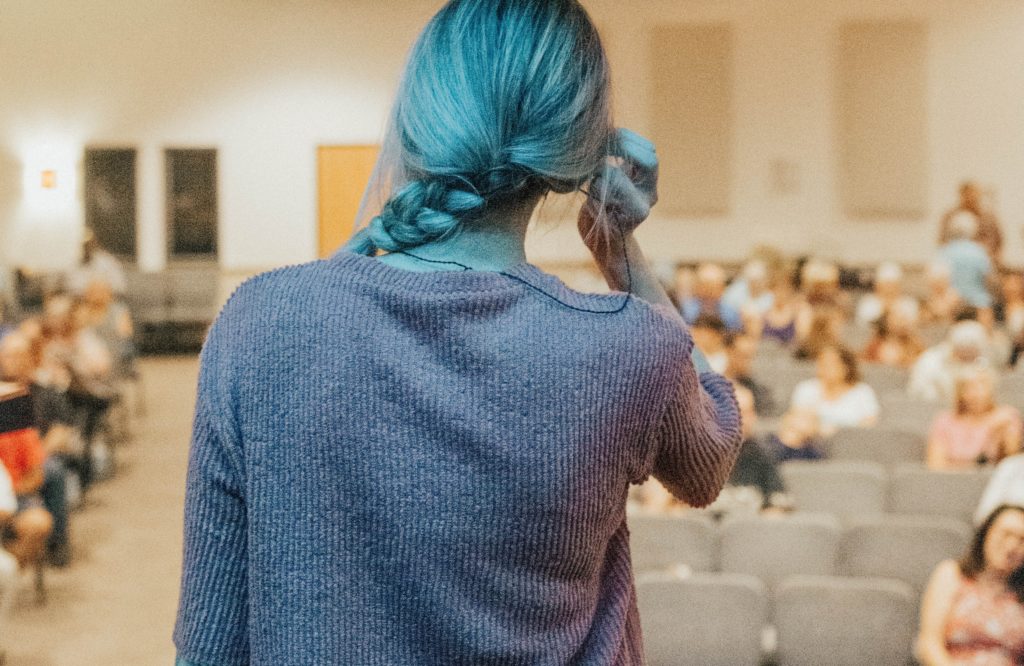 8. Start a Facebook Group:
Facebook is one of the most used social media apps. Therefore, it is an efficient way to connect with your audience by creating a Facebook page. Facebook groups can reach to masses as people can actively engage and participate in group discussions. Moreover, it can help you to attract your target audience.
9. Get in Touch with an Influencer:
This is an era of social media where influencers are a big thing. Try to promote your brand through influencers. It can help to increase your brand reputation, and you will connect with your audience in a better way. Another way is to consider interviewing an influencer.
10. Encourage Your Fans and Employees:
There is nothing better than showing love and empathy for your fans and employees. Audience and customers love those brands that pay attention to their employees and customers. To connect with them, share photos of your fans or employee's achievements on your site.
11. Write an Informative Guide:
Write an informative guide for your audience in light of your years of experience and expertise in the field. Choose one specific topic and write a guide on it then share it online. It can help to increase traffic on your site in case you have included a link.
How to Connect with Your Audience on Social Media
12. Use Hashtags:
In this social media era, we all clearly understand the power of hashtags. Using as many hashtags as you can help make it easy for the audience to search your content. A survey shows that if your tweet has hashtags it can double the engagement of your tweet.
Book your Air Duct Cleaning Now
13. Conduct a Poll:
Usually, nowadays, people think polls as an outdated method. However, nothing can help you to connect with your audiences like a poll or a questionnaire. The biggest reason is it can give you an insight into your audience's expectations and demands from you.
14. Create Account on YouTube:
Who doesn't love to watch videos on YouTube in their free time? Therefore, create an account on YouTube to attract your audience. A good video can reach thousands and even millions of people, giving you an overnight success.
15. Pay Attention to Keywords:
Ranking on Google and other search engines is all about keyword searches. Therefore, for a better connection with your audience, use it in your favor. Try to add long-tail keywords, as they can help you to rank better. Besides, people only used commonly searched keywords; therefore, using them would be of great help.
How to Engage With Your Audience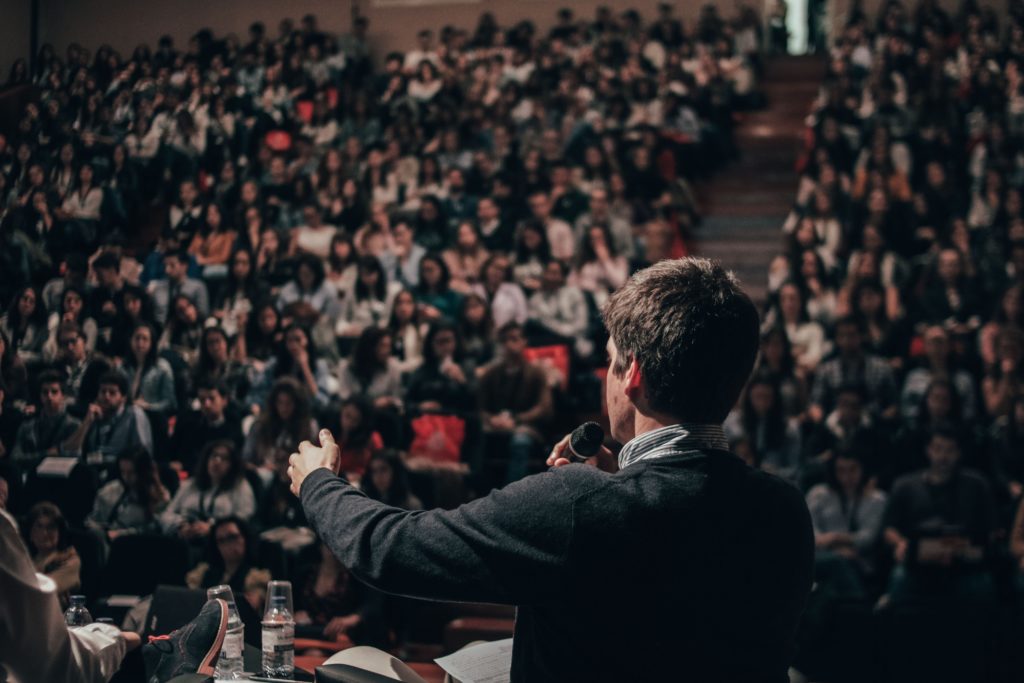 16. Use Targeted Facebook Ads:
Everyone understands the widespread phenomenon of social growth; therefore, try to use it to your advantage. One way to use it for connecting with the audience is by using targeted Facebook ads. Although it may cost you a little, its benefits are also huge.
17. Shout Your Achievements from the Rooftops:
Due to high competition, people want to connect with those businesses that already have some achievements. Therefore, never miss an opportunity to show off your plus points and achievements. It can help you gain your audience's trust, and they will connect you in a better way.
18. Use LinkedIn to Network with Potential Clients:
When it comes to business-to-business communication, there is no better platform than LinkedIn. It can provide you with an opportunity to reach your audience and millions of potential clients. The only thing you need is a professional profile on LinkedIn.
19. Create Webinars:
Another great option is to go for a webinar. Webinars can help you to recycle existing content and offer more engaging and exciting content. A preplanned and useful webinar can provide you benefits beyond your expectations. All you need is some good tips to nail a webinar.
20. Send Email Newsletters:
We have already mentioned that this is an era of social growth; therefore, instead of sending regular newsletters, send email newsletters. The primary element in the email newsletter campaign is its effectiveness. Therefore, keep them relevant to the topic to gain audience attention. Read this for 50 ways to grow your email list.
How to Grow an Audience
21. Tell an Interesting Story:
When you are trying to promote your brand or connecting with your audience, try to add an emotional and interesting story. Besides talking about your brand, try to tell how your brand can change other people's lives. It is an easy method to catch the attention of your audience.
22. Offer Free Trials:
Whenever you are launching a new product for a better connection with the audience, try to offer free trials. You can make an offer like the first ten customers will get free trials. Moreover, you can also give this offer on well-known products. Not only can it help to connect with the audience, but it can also help to generate loyal customers as well.
23. Ask for Your Audience's Opinions:
This one is a little different from polls and questionnaires. You can directly ask your audience on various platforms of what they think about you. Or you can take their opinion on how to improve yourself. In this way, your audience will feel responsible and will understand you much better.
24. Use Social Media:
Not one or two social media platforms like Facebook or YouTube instead try to have an active appearance on all social media platforms. Some of the commonly used platforms by people are Facebook, Instagram, Snapchat, Twitter, etc. so, try to approach your audience through these platforms and increase your brand awareness.
Creative Ways to Spread Your Message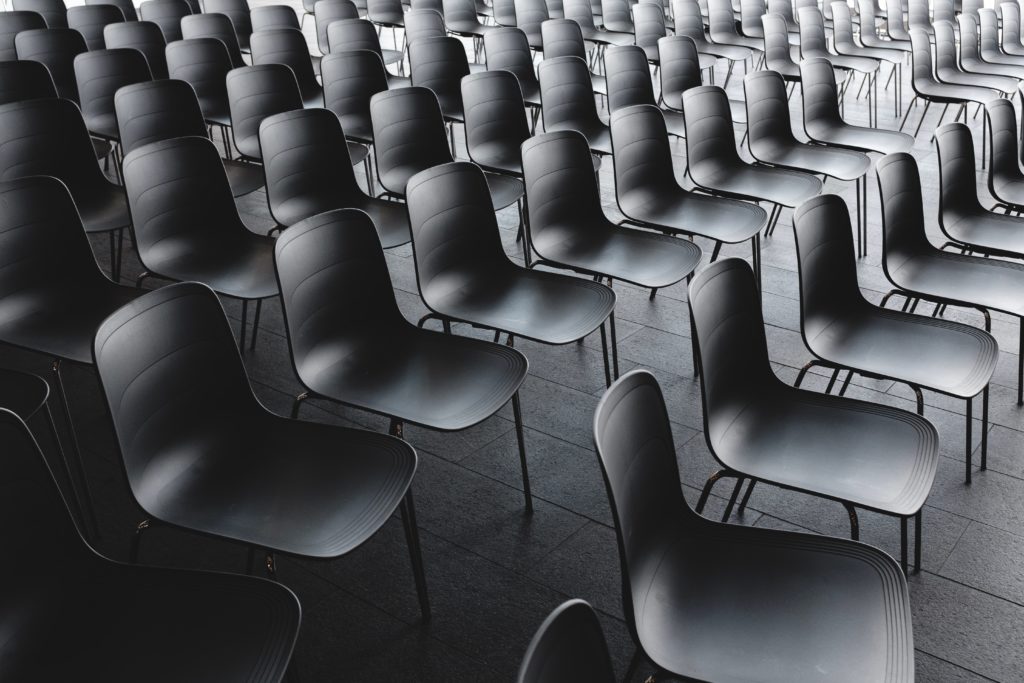 25. Appear on Local Radio:
This one is an effective method, especially for small business owners. Connect with your audience through airwaves at their local radios. You can ask for local radio for an interview opportunity to let your audience understand you a bit better. Keep in mind self-promotion is the key to effective marketing.
26. Solve Customer Problems:
Apart from writing blogs and giving information about your brand and product, try to solve your audience's problems. You can write a blog or make a video about some of the commonly asked questions about your product. Try to focus on 'How to' content to fix your audience's complaints.
27. Become a Niche Specialist:
Although it is a good idea to offer a wide range of products, try to have expertise in one particular field. You can attract more people by having exceptional expertise in one field than becoming a jack of all trade. It can increase your product engagement.
28. Share Visual Quotes:
The next method is to share visual quotes to get more likes and share. It doesn't require much effort. The only thing you have to do is to pick some good and informational quotes for your audience. More and more people can relate to your quote, giving you some bonus points.
Monetize Your Audience
29. Use an Affiliate Schema:
Affiliate markets are on boom these days. Therefore, take advantage of their rising popularity for marketing and reach a large number of people. Besides, the best thing about this method is that it is a cost-effective strategy. This is a good strategy for an e-commerce business.
30. Include a Call-to-Action Option:
Keep in mind that your interaction with your audience should be two way. Therefore, always add a call-to-action option on your posts. Not only can it increase your engagement, but it can also increase ROI. Besides, you can also add a CTA option even on a regular post to encourage your audience for a response.
31. Network Offline:
Don't forget about the offline connection with your audience when doing business online. You can go with options like industry conferences and meetups. It can help to boost personal relationships with the audience. It can be a great source of inspiration for freelancers.
32. Organize an Event:
In my opinion, there is nothing better than organizing events to increase your social media engagement. You can either go with online events like Google Hangouts or Tweetchat or an offline event. You can share the results of offline events on social media to attract your audience.
33. Write Testimonials for People:
Share the opinion of other people and industry experts about your products or service. When you write for others or when others write testimonials for you, both are great ways. Your audience will recognize you in a better way and will come a step closer to you.
Spread the Word on All Social Media Outlets
34. Be Consistent:
Keep consistent. Never forget that consistency is better than frequency. Try to post relevant and true content daily or after 2 to 3 days. When we say consistency, it explains your social media presence. People will connect with you in a better way when you post stuff daily.
35. Hold a Viral Giveaway:
For the last few years, giveaways are becoming a huge thing. Therefore, on special occasions, you can hold a worldwide giveaway. This is an effective strategy to engage with your audience and gains a vast amount of data. Besides, it can also help you to increase your brand awareness through word-of-mouth.
36. Provide Exceptional Social Customer Service:
There is no excuse for poor customer service. Therefore, try to have compassionate and loving staff that provide exceptional customer service. Once your customers are happy, they will spread good words, and you will connect better with the audience.
37. Create Content onto Pinterest:
When it comes to eye-catching images, the first name that comes to mind is Pinterest. Therefore, create an account there and post regularly. It can help to generate more traffic on your page when people 'repin' your work. It means a lot of people will see your work and will automatically connect with you.
How to Spread a Website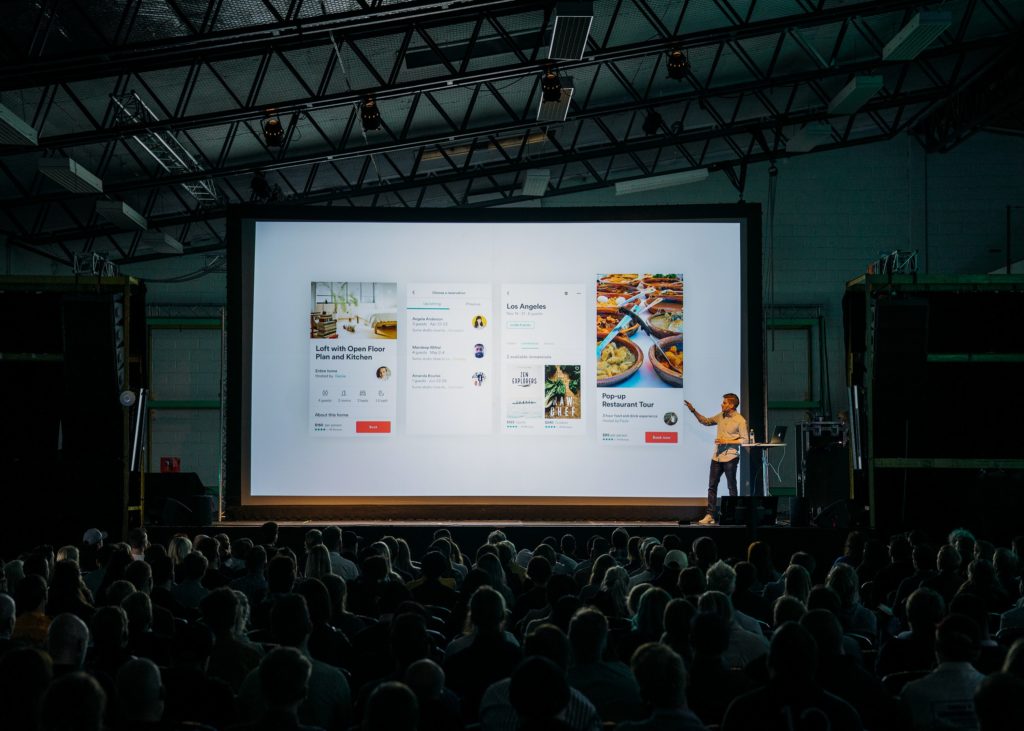 38. Never Ignore SEO:
SEO is a powerful tool to rank your sights high and gain more traffic and audience. Therefore, whenever you are writing a blog, keep the SEO rules in mind, and fulfill them. Besides, you can also use the SEO Yoast plugin for better results. When more people reach your page, you can connect with more audiences.
39. Always Over-Deliver to Customers:
This one is similar to customer service, but there are a few differences. To better connect with your audience and reach the masses, always deliver more than your customers' expectations. Always provide the best for your audience. It can genuinely help you to create a big name in the industry.
40. Use Catchy Headline:
When you are writing a blog or posting something on social media accounts, use catchy headlines. Most of the traffic will divert to your page by reading catchy headlines. Besides, it is essential to have a suitable title; therefore, never compromise on it. You can also use tools like headline analyzers to create a huge impact.
41. Hire a Salesperson:
No one can understand the expectations of your audience better than a salesperson. Therefore, hire an expert salesperson who can give you excellent strategies on connecting with your audience. Once you understand your audience's expectations, they will automatically feel connected with you.
42. Be Friendly, Easy-Going, and Fun:
Try to have a friendly, positive, and easy-going image. Don't try to complicate things as it can make it challenging to connect with people freely. Tell stories, use engaging content, and make jokes to make your audience feel comfortable.
43. Keep Your Posts to the Optimal Length:
No one is free to ready long and tiring posts all day. Therefore, posting something on social media or writing a blog keeps the optimal word count in mind. You will get more likes, shares, and retweets on posts that are of optimal length.
44. Repurpose Your Content:
Different people prefer different kinds of content. It is impossible to connect with your audience with only one type of content if you want to grow a large audience. Some people like visuals, while there are plenty of people that are into blogging. On the other hand, some prefer infographics, and some are listeners. Therefore, create a content that can be repurposed into infographics or an image or a podcast story.
45. Have Social Sharing Plugins on Your Site:
To connect with a wide range of audiences, add social sharing plugins on your site. When you have a social plugin on your post, people can share it on different media. As a result of which even those who never visit your page can read your post.
Connect and Engage with Your Audience
46. Respond to Your Commentators:
Another tip for connecting with your audience is never to ignore your commentators. Whether there are positive or negative comments, try to reply to everyone in a positive tone. If you want to really connect with your audience, be sure to try and answer everyone with facts, politeness, and empathy.
47. Build a Mailing List:
Create your mailing list to know how many people can get updates from your company. There are numerous benefits to email life coaching. Build your list, so every time you create a social media profile, you can email them to follow you on a new page.
48. Initiate Joint Ventures with Peers in the Same Niche:
Apart from your own product, also initiate or join other ventures with people in your niche. In this way, you can reach an audience of others and build a better relationship with them. So, not only can you provide excellent services, but it can also create strong ties with your audience.
49. Be an Early Adopter:
Every day there are new and exciting things in the market. Therefore always keep yourself updated with the market trends and try to be an early adopter. It can help you connect with your audience and give them the idea that you are the first to bring change and fulfill their expectations.
50. Keep it Original:
And the last tip for connecting with your audience is always to keep things original. Be transparent or only state true facts and figures. Do not try to be someone or something you are not.
If you use Facebook Live videos and want to download them in order to use them on your Youtube channel, check out this Step by Step Guide to download Facebook Live Videos.
Take Your First Steps
If you have read all the way to the end of the article you have an interest and want to connect with your audience. It also stands to reason you have an interest in building an online business. Be sure to sign up for our newsletter below. We value your interest, and will only send you valuable information, tips, advice, links, and free downloadable content to help you grow your business.
Sign Up Now
Join Us
After you have signed up for our exclusive mailing list, be sure to check out our Facebook Page: Broken Moon Media and Group: Grow an Online Business. We look forward to seeing you there.

SIGN UP NOW AND RECEIVE BONUS DOWNLOADS
SUBSCRIBE TO OUR MONTHLY NEWSLETTER FOR EXCLUSIVE CONTENT
We value your privacy and time, we promise not to sell, share, or use your email to send any junk. We only send monthly emails when we have valuable info, content, freebies, and usable downloads for you. That's a promise. - Broken Moon Media