You may be asking yourself why is funnel marketing so important, especially online? The answer is slightly complex. These days large corporations clearly understand the competitive environment they are working in. As a result, everyone tries to surpass the competition to get more loyal customers. This is easier said than done. In theory, you just need to have a better product or service at a great price, but the reality is much more complicated. It is not easy to attract new online customers.
Nearly 80 percent of a company's success depends not only on its market, but how they present their product or service and the way they market it to gain a larger market share. Because the market has changed, the way people shop has changed, and the brand loyality once taken for granted is slipping away. Marketing has had to spend more time focusing on the message and worked to earn the attention of their potential customers.
One of the most popular marketing terms these days for gaining customers is 'marketing funnel.' Anyone who wants their sales process to run efficiently has to now use and watch their marketing funnel. It is how you convert your online visitors into customers. Don't mistakenly think that funnel marketing is too mechanical or simplistic to work because it is still one of the most effective ways to accomplish your desired results. In this article, we will comprehensively explain what funnel marketing is, how it works, and how you can use it to increase your online conversions in detail.

What is Funnel Marketing
In light of increasingly intense competition, Elias St. Elmo Lewis created a model at the end of the 20th century. The model highlights the stages of a customer relationship with a business. It indicates the behavior of a customer at every purchase. To your surprise, although the basic model of the marketing funnel is the same till the late 1990s. However, there is no single model that is universally accepted by all companies. Each company modifies the model based on their needs.
A marketing funnel is more like a visualization for understanding the process of turning leads into customers. With the help of funnel marketing, companies can break their customers' journey from the first stage (awareness) to the final stage (purchase). Sometimes companies don't end here; instead, they also include post-purchase follow-ups, which can help them increase retention and cross-and-up-sells.
They use a similar funnel approach means they cast a broad net to catch as many leads (possible customers) as possible. Then, later on, they slowly nurture prospective customers through purchasing decisions. Therefore, at each stage, they narrow down customers to find out their loyal customers.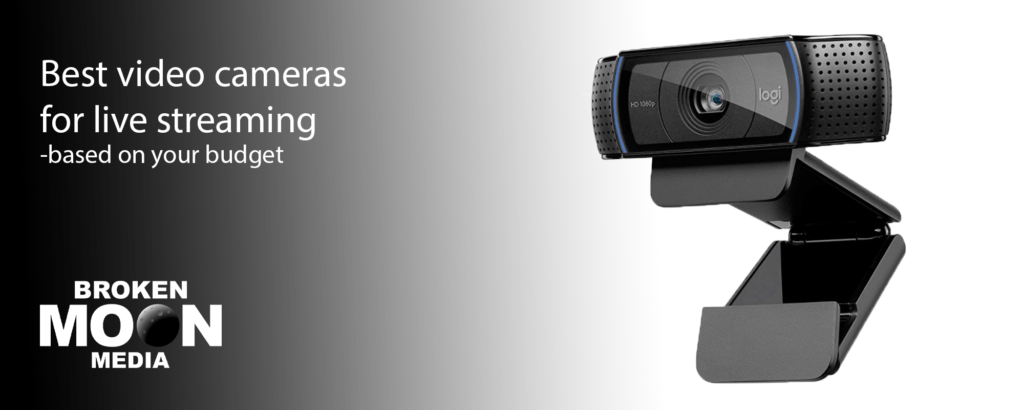 Funnel Marketing Types
There are various types of the marketing funnel, and the surprising thing is that some don't even look like a funnel. Each company modifies its funnel according to their needs and conditions. Generally, funnel marketing can breakdown the customer's journey into three stages:
● Top of the Funnel:
The top of the marketing funnel can help companies to increase the visibility of their business. Moreover, it can also make their targeting audience aware of the fact that you existed. In simple terms, it can give you an opportunity to exhibit your authority in your topic or industry. However, keep in mind that not all the people at the top of the funnel are ready to buy your product. They are only trying to know about you. In reality, it looks more like people are reading your post or a blog you have written or your review.
● Middle of the Funnel:
Generally, when people start marketing, they are more focused on the funnel's top and bottom. Consequently, they ignore the middle of the funnel. However, the middle of the funnel can help you build enough trust, and therefore, people can start showing off an interest in what you do or what you have to offer. Therefore, to successfully use the marketing funnel try to give enough value so that your prospective customers are willing to share their contact information. So, you can use this information later to nurture your relationship. The middle of the funnel is especially important in online business.
● Bottom of the Funnel:
If you have reached his stage, congratulations, you have successfully built a sufficient level of trust with your leads. Moreover, they are also ready to be presented with your main product. At this point, your job is to present your product in a compelling way that can inspire you to take action. Therefore, your lead can feel you are providing a solution to their problems. However, you have only a limited-time offer at the bottom of your funnel. All you have to do is create a process to move leads down the funnel.
Funnel Marketing Strategy
To make funnel marketing successful and effective first, you have to understand each stage precisely. Moreover, you must use a separate strategy for each stage. It is important to understand each step as a separate process as well as a part of a larger whole if you want to effectively move leads down the funnel to become customers. Let's look closely at the marketing strategies for each stage:
● Lead Generation Strategies (Awareness Stage):
As we have mentioned at the top of the funnel section, all the marketing strategies in this stage are targeted to create brand awareness. As a marketer, you have to prepare a strategy to reach more people that can move down the funnel. Remember, at this point, all your focus should be on quantity and not on the quality of the leads. Below are some of the effective strategies to reach a large number of people:
I. Influencer Marketing:
The most effective method to reach a large number of people is by influence marketing. You can reach out to popular influencers to introduce your brand to the masses. Generally, influencers have a large fan following, and by collaboration with them, you can easily attain your goal.
II. Organic SEO:
Make sure you have an online presence, and to get organic traffic, use SEO strategies. Optimize your web content for keywords and use other ways to rank your website high. Consequently, you can get a lot of lead to your website.
III. Advertising:
The oldest and most used method of marketing is through advertising. You can use PPC ad campaigns as the top-of-the-funnel strategies if you have a big budget. Therefore, it can also help you to generate leads.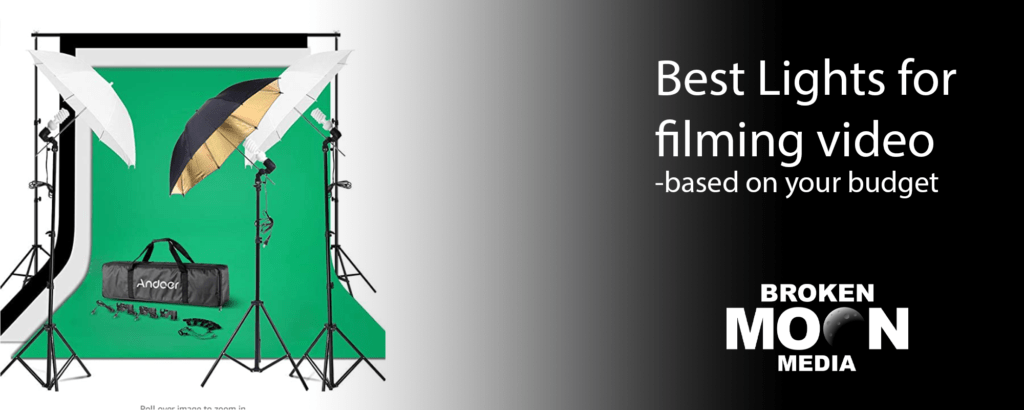 ● Lead Nurturing Strategies (Interest and Desire Stages):
To produce leads interest in your product and to make sure they desire your product, the best strategies are:
I. Content Marketing:
These days content marketing has a lot of scopes. Nothing can engage your audience more than good and quality content. Your leads want to know more about you and your product at this stage, and they are ready to explore. Therefore, in the middle of the funnel, content marketing is a suitable strategy.
II. Reviews:
You can also use your customer's review on your website to let others know more about you. Besides, you can also take reviews from industry experts to show how your product is beneficial for them. It can help to alleviate people's concerns they have before buying your product.
Want to know the Best Lighting Techniques for Shooting Video? Read the Article.
● Lead Conversion Strategies (Action Stage):
This is the last or the final stage. Therefore, at this stage, you must use strategies that can push the lead to take action. Thus, all of your marketing strategies should focus on creating a sense of urgency. Some of the effective strategies for this stage are:
I. Conversion Rate Optimization (CRO):
CRO strategies can help you to focus on enabling people to convert with ease. You can use website optimization and can also add the right call-to-action option. This way, it can be easy for people to take their desired action. Besides, you can also add CTAs like 'Buy Now' or 'try it now' etc.
II. Demos and Trials:
Nothing can move people more than a live demo or a free trial. It can improve their chances of purchase. People can understand your product better through a demo, and it will be easier for them to make a decision. The same goes for the free trials; it can encourage them to buy products.
III. Discounts and Promotions:
Lastly, you can opt for discounts or promotions. This is also another effective strategy that you can use at the bottom of the funnel to get customers.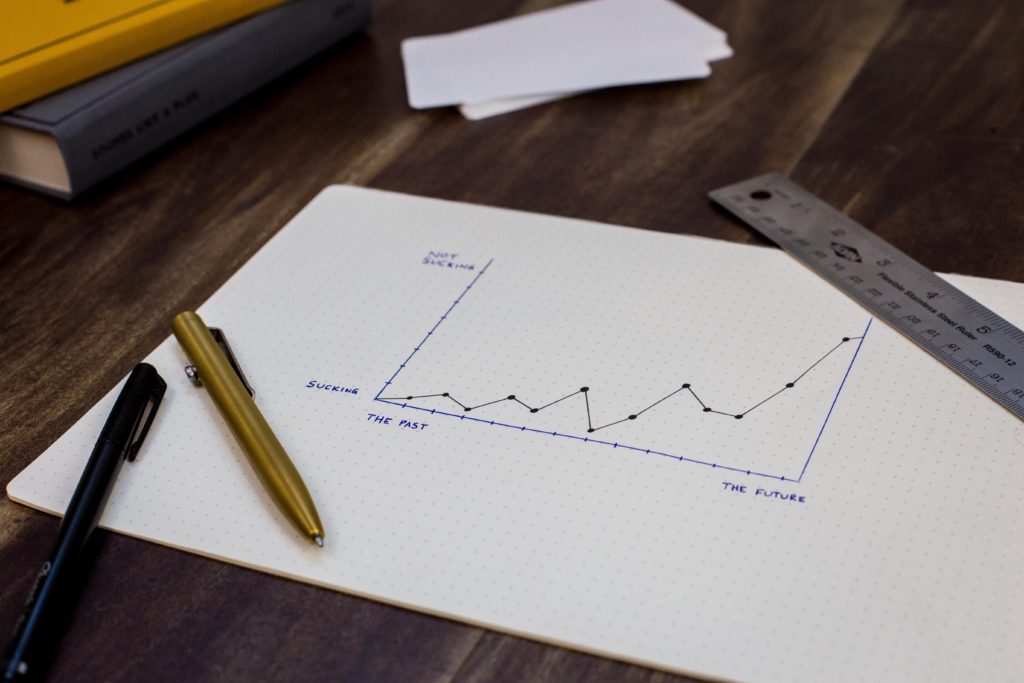 Marketing Funnel Stages
More or less, the basic stages of the marketing funnel are the same. There are four stages of funnel marketing. In this section, we will explain them in detail. Although there are different versions of the model, however still AIDA is the most commonly used. Its stages include:
1. Awareness:
This is the top of the funnel, and at this point, your goal is to introduce your product and brand. At this point, all your focus should be on attracting as many people as possible. Therefore, try to reach a large number of people. So, you have to attract the attention of your target audience. Spread awareness about your brand so that more and more people knew about it. All you have to do is to gather leads so that you can move them down the funnel.
2. Interest:
Once you created awareness about your product and brand, now it's time to develop an interest in people regarding your product. Leads can only consider buying your product once they have an interest in it. They will start to learn more about your product, its features, and benefits. As a marketer, your goal at this stage is to give information about your product and brand to people. This can make your product more attractive. Try to explain how your brand and product is different from others. What benefits your prospective customers can get after buying your product.
3. Desire:
Once people start to show interest in your product, they will start to desire it. As a result of which they will have a high purchase intent. Thus, at this stage, customers' behavior changes from 'I like it' to 'I want it.' However, as a marketer, you should interact more with your prospective customers to increase your product's desirability. Keep in mind that most of the time, interest and the desired stage go hand-in-hand and almost occur simultaneously. Therefore, companies usually combine these stages to make them one lead nurturing stage. The primary goal here is to engage customers so that they desire your product.
4. Action:
This is the last and the final stage of funnel marketing. If you reach this stage, you are at the bottom of the funnel, and now all you have to do is make sure that leads take action. Moreover, this is your ultimate goal of the marketing funnel. This stage leads will turn into customers by taking action. Try to explain to your customers the need and the urgency to take action.

How to Make Marketing Funnel
In order to make a successful marketing funnel, you have to follow the following steps:
1. Understand Your Audience:
The most critical step in building funnel marketing is to understand your target audience. It is also the first step. Before creating your marketing funnel, you must learn about your target audience; only then will you be able to convert them into customers. There are numerous ways to learn about your target customers. You can use direct feedback from existing customers through surveys, social media, and web analytic data.
Besides, understand your audience, you should also learn how they interact with your content and website. You will learn a lot from their online behavior. This can help you to shape your marketing funnel and what stages you should add. In case you have a website that gets most of its traffic on your blog. Your blog will be at the top of the funnel and can help you direct this traffic to your product and service page. How you map out your funnel will depend on your understanding of your audience.
2. Determine Number of Stages in Your Funnel:
After understanding your target audience, now it's time for you to decide how many stages you will add to your funnel. The goal of a funnel is to get more customers. Therefore, use your buyer's journey to form the stages of your marketing funnel. We have already mentioned the main stages of the funnel. These are:
Awareness and Interest (Top)
Desire (Middle)
Action (Bottom)
Sometimes people don't end with the action stage; instead, they also add post-purchase services. Moreover, apart from these steps, sometimes, people also love to add loyalty and advocacy as well. Besides, there are a lot of other stages that marketers can add depending on the industry they are working in and what their target audience expects from them.
3. Add Marketing Tactics to Each Stage:
Congratulations, you have successfully determined the number of stages required in your marketing funnel. Therefore, the next step is to figure out marketing tactics you can use at each stage to make an efficient funnel. Always remember to build your marketing funnel, whether it's short or long, depending on your target customers. Once you do that, you can start thinking about each step and stage in detail. We have already mentioned the popular tactics for each stage in the funnel marketing strategies. Depending on the funnel level you are currently at, like a top, middle, or bottom, you can devise your strategy. It is very important to use the right strategy at the right stage to get desirable results.
Seeing Beyond Conversions:
Generally, marketers think that a funnel ends with turning leads into paying customers. However, this approach is too simplistic in this competitive world. Anyone who is in the industry for a long time knows that customer retention is far more important than customer acquisition. It is more profitable to have a repeat customer in the long run than to look for a new customer each time. Therefore, it is imperative to include an after-purchase stage as well in your funnel. Consequently, numerous marketers are now redefining their funnel. Thus, following their footsteps, you must have a customer retention strategy in place apart from the regular funnel.
The Difference Between a B2B and B2C Marketing Funnel
Usually, depending on your customer base, your marketing funnel changes.
For B2C, consumers can often navigate funnel alone. Or, in some cases, they have a small group of advisors like family or friends. Customers of B2C don't interact directly with the company representatives.
On the other hand, B2B consumers have a larger and more focused buying group. Besides, they also directly interact with the sales representatives in the lower stages of funnel marketing.
The Benefits of the Marketing Funnel
Some of the important benefits of funnel marketing are:
The marketing funnel explains the journey of the customer in the most simplified way. This, making it easy for the companies to follow. The funnel can help to map out each stage of their client's decision process and plan all the steps they want to take.
You can use a marketing funnel for almost all types of customer's interaction. No matter whether you are looking for online sales, collecting clicks as an affiliate or generating leads for your brick and mortar store funnel marketing is the best.
The most important benefit of a marketing funnel is its measurability. With the help of a funnel, you will understand at which stage you are losing your customers. Consequently, you can take measures to minimize loss by using better strategies and tactics.
Moreover, it can help you to create awareness and trust among your customers. Therefore, it can motivate them to buy your product or service.
Implement Your Marketing Funnel
Does your company have a smooth marketing funnel? Do you need help identifying where the sticking point of your marketing funnel? Would you like our help to create a marketing funnel? Contact us today for a consultation, or join our Facebook Page or Group to learn how to implement this and other tools and techniques yourself.
SIGN UP NOW AND RECEIVE BONUS DOWNLOADS
SUBSCRIBE TO OUR MONTHLY NEWSLETTER FOR EXCLUSIVE CONTENT
We value your privacy and time, we promise not to sell, share, or use your email to send any junk. We only send monthly emails when we have valuable info, content, freebies, and usable downloads for you. That's a promise. - Broken Moon Media