Podcast: Play in new window | Download (Duration: 20:19 — 18.8MB)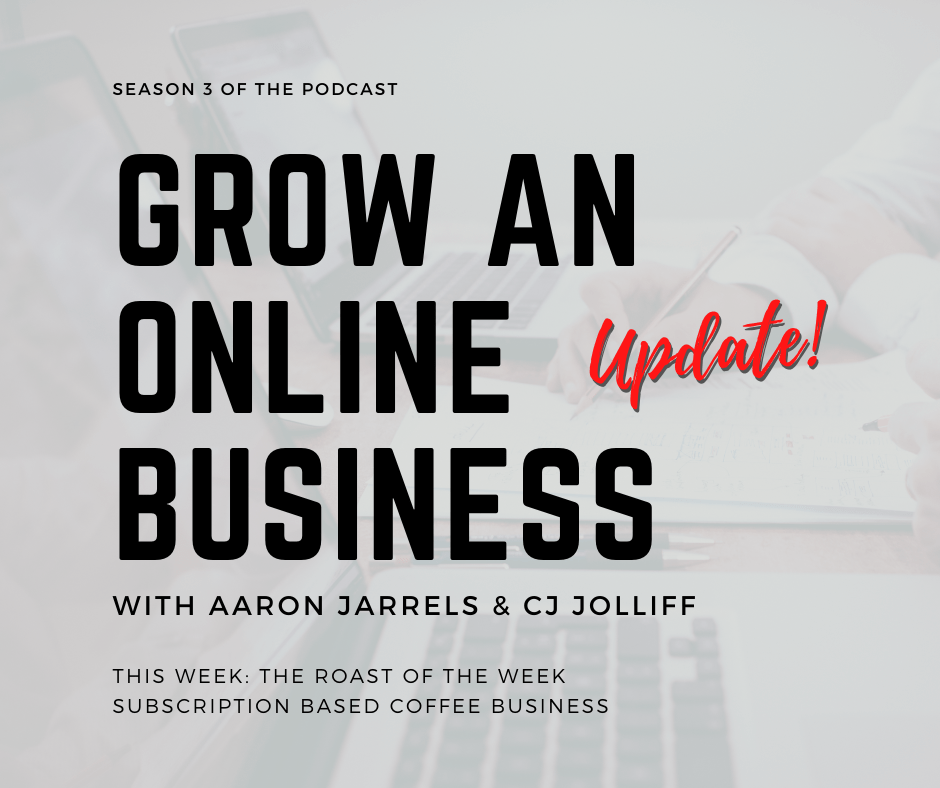 Latest ROTW Updates:
This week CJ and I go over the ROTW updates. A few weeks ago we discussed his newest venture into subscription based businesses "Roast of the Week". He shares an inside look into what he and his partners are up to in order to start this subscription based business as lean as possible. We are hoping to make the ROTW Updates a regular feature throughout season 3.
Join the Group
Also we would love to hear from you in our Facebook Grow an Online Business Group. Please follow the link and join so we can connect. Connecting is important so you can save time as well as find support from like minded individuals.
The best part of being a group member is being able to help one another out as well as get advice when you need it. Sometimes just having a sounding board is enough to propel you into higher levels of success.
You can also leave us a voice message, and have you question played on air with us and we will answer it. Here's the link to leave us a voice message: Voice Message Aaron and CJ at GaOB.
Week Ending:
To be honest, I haven't spent much time working in Broken Moon Media this week. I'll catch you all up soon.
Check out all the podcast episodes here: Grow and Online Business Podcast.
SIGN UP NOW AND RECEIVE BONUS DOWNLOADS
SUBSCRIBE TO OUR MONTHLY NEWSLETTER FOR EXCLUSIVE CONTENT
We value your privacy and time, we promise not to sell, share, or use your email to send any junk. We only send monthly emails when we have valuable info, content, freebies, and usable downloads for you. That's a promise. - Broken Moon Media