Podcast: Play in new window | Download (Duration: 19:08 — 17.7MB)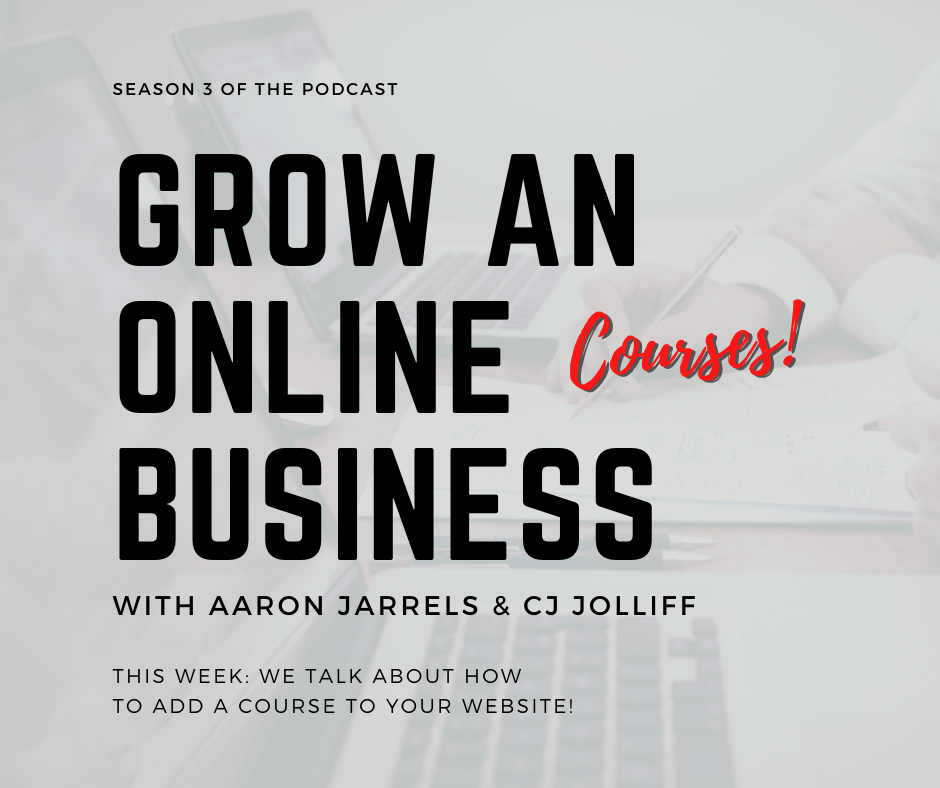 Add Courses to Your Website
Are you thinking you want to add courses to your website? You won't want to miss this episode. Aaron Jarrels and CJ Jolliff go over some of the best practices and ways to add a course or training to your website. You do not have to spend hundreds or thousands of dollars if you use a simple plugin for your wordpress website.
I never thought talking business would be so much fun. I have really enjoyed having CJ join the Podcast and the Grow an Online Business Team. He has agreed to begin doing live podcasts via video on our Facebook Group page. So be sure to drop by, ask questions, and join in the fun.
Week Ending Report:
It looks like things on my Broken Moon Media Website this week were not the best, but things are slowly getting better. Users down 36% to 16, New Users down 34.8% to 15, Average engagement time is up 2,368.8% to 1m 04s. That means the ones that are getting to the website are finding what they were looking for, so that is good news.
Plus my organic traffic was better this week than last, according to search console, 6 organic clicks, and from GA4 I had an increase in organic visitors; 4 this week over 3 last week. As far as queries, or keywords I am down to 203. But I showed up for affordable SEO agency and affordable SEO companies this week, as well as how to make money blogging for beginners.
SIGN UP NOW AND RECEIVE BONUS DOWNLOADS
SUBSCRIBE TO OUR MONTHLY NEWSLETTER FOR EXCLUSIVE CONTENT
We value your privacy and time, we promise not to sell, share, or use your email to send any junk. We only send monthly emails when we have valuable info, content, freebies, and usable downloads for you. That's a promise. - Broken Moon Media