Podcast: Play in new window | Download (Duration: 31:47 — 29.4MB)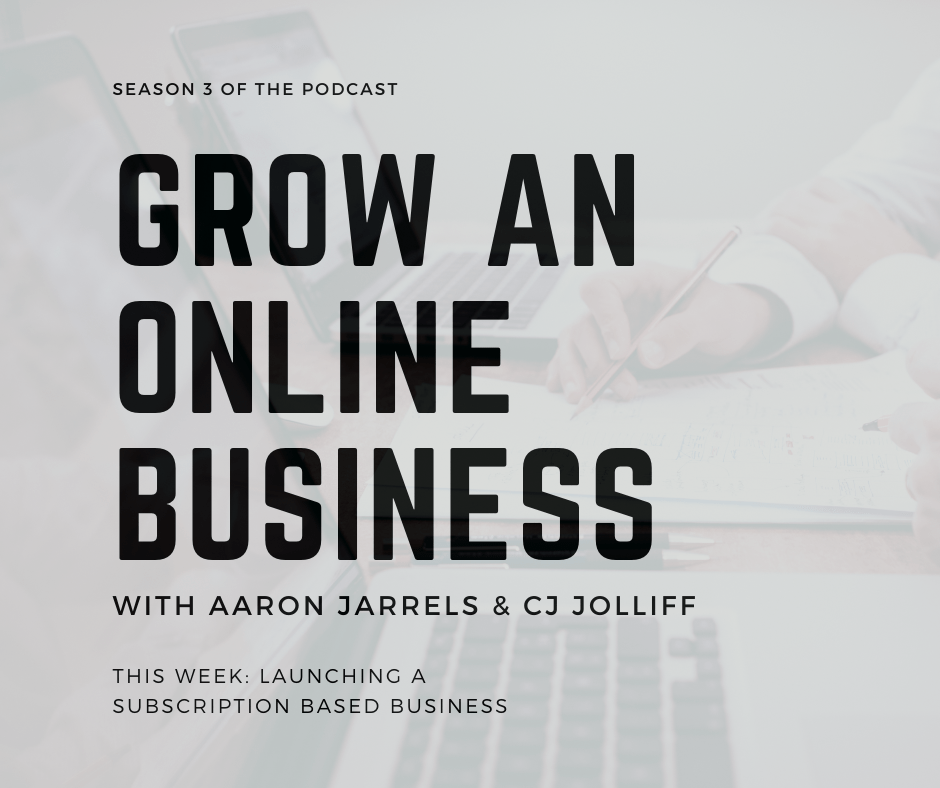 Launching a Subscription Based Business Online with CJ Jolliff
listen along to a successful online business owner as he discusses his latest venture of launching a subscription based business.
In Season 3 we are departing from our old format for a new look at how to grow an online business.
This Episode is an interview with Christopher CJ Jolliff. We had so much fun doing this episode, I am considering asking him to co-host the podcast.
CJ discusses the preliminary build up to the launch of his new business. I am specifically looking forward to when it launches.
Check out his newest website here: Roast of the Week.
Check out Broken Moon Media website for yourself.
Join us in the Grow an Online Business Facebook Group for live Q&A coming soon!
Weekly Wrap up:
I am just going to put in the notes any of the happenings of the week until something of note happens. As of Sunday 5/23/21 according to Google Analytics my visitors are down 9.5% to only 19, new users down 10% to 18, and engagement time down 30% to only 10 seconds. Not super excited about the movement this week to be quite honest. Although I must admit, I have only been adding podcast content to the website. I know I should be adding additional articles, but I have been busy working on other websites such as austerityhealth.org a life coaching website, and aaronjarrels.com my personal website where I help high achieving professionals eliminate their feelings of imposter syndrome and step into their success with confidence.
SIGN UP NOW AND RECEIVE BONUS DOWNLOADS
SUBSCRIBE TO OUR MONTHLY NEWSLETTER FOR EXCLUSIVE CONTENT
We value your privacy and time, we promise not to sell, share, or use your email to send any junk. We only send monthly emails when we have valuable info, content, freebies, and usable downloads for you. That's a promise. - Broken Moon Media