Podcast: Play in new window | Download (Duration: 11:26 — 10.6MB)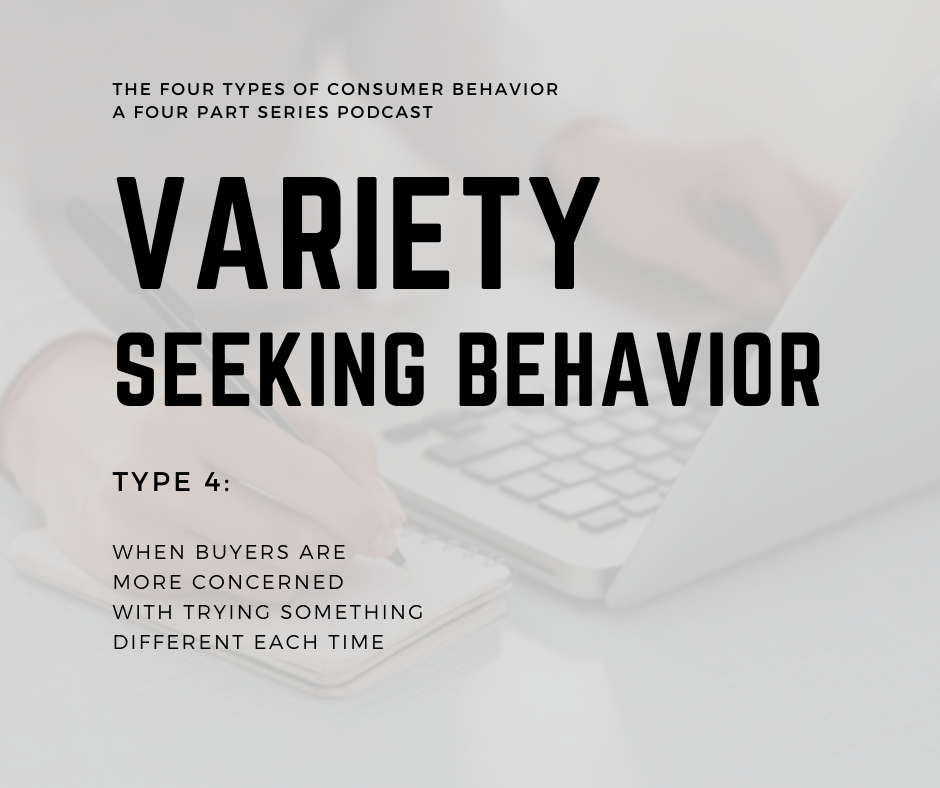 The Consumer Behavior Series
Part 4 Variety Seeking Behavior
Variety Seeking Behavior is when consumers buy a new product, not because they were dissatisfied with the last product they purchased, but they want to try something new all the time. These are buyers that are great one time purchasers. They do not make great long term clients or customers, as they are always looking for the latest trend, fad, or change of pace. 
Week Ending
This week was not a great week for my website. While my keyword total continues to lower, my CTR keeps climbing, but the total impressions are down. I should probably review the keywords I am trying to rank for and make some adjustments. Because Google keeps changing the way they rank my website. I am having trouble getting my new website to rank for the keywords i have targeted.
This podcast wraps up season 2. so, Next season we hope to have a few interviews for you. I hope to share with you a few different points of view from different online business owners and would be owners. If you are interested in being on the podcast, please message me on the Facebook Group titled the same name as the podcast.
Please check out the website at Broken moon Media
Please check out the Facebook group at Grow an Online Business
SIGN UP NOW AND RECEIVE BONUS DOWNLOADS
SUBSCRIBE TO OUR MONTHLY NEWSLETTER FOR EXCLUSIVE CONTENT
We value your privacy and time, we promise not to sell, share, or use your email to send any junk. We only send monthly emails when we have valuable info, content, freebies, and usable downloads for you. That's a promise. - Broken Moon Media