Podcast: Play in new window | Download (Duration: 20:12 — 18.7MB)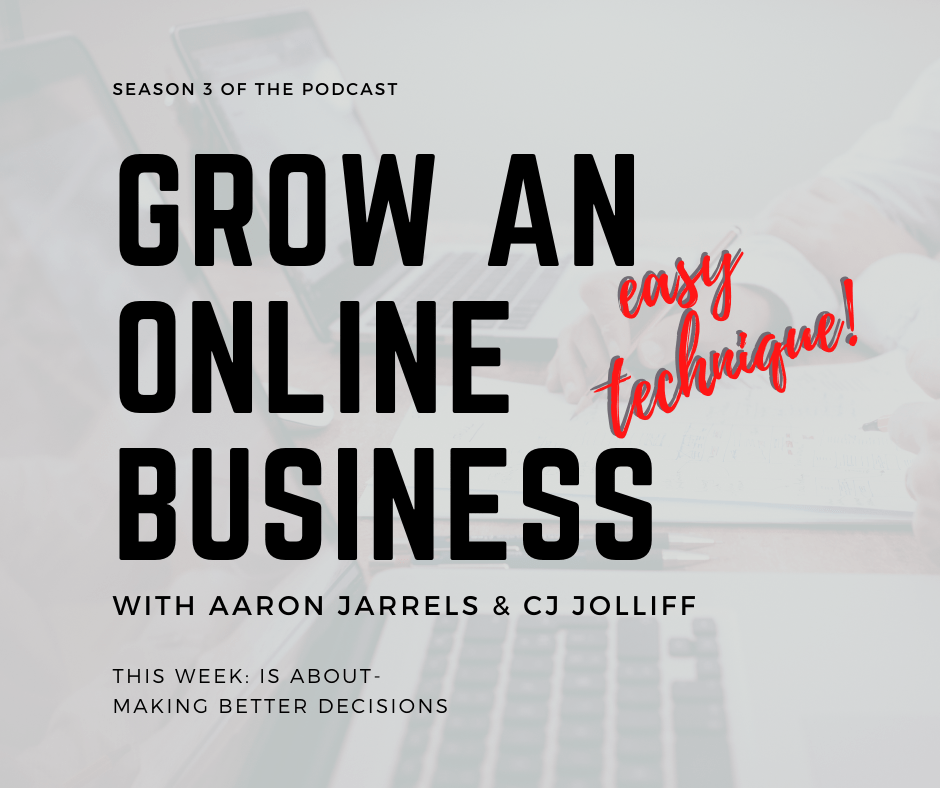 How to Make Better Decisions
making decisions can be difficult. Having a system to make things easier is a must in today's world. We can spend too much time deliberating over decisions that could be easy. Find out how easy making decisions can be with this ingenious technique.
2 of 3 Means Go!
By having two of the three deciding measures, you can quickly make decisions. The art of deciding is important. The most successful people do not waste time deliberating on what to do, they make a decision quickly and give it their best. The truth is there is no way to judge a decision before it is made. The results of the decision are often how we judge ourselves and our decision making ability.
Successful people however, decide quickly and if they fail, they consider it a lesson, if they succeed just another feather in their cap. When you must make a decision, there are three possibilities,the first is you choose wrong. The second is you choose the best answer. The last is you take so long to decide you either do not choose anything at all or by the time you do choose either answer is about the same.
The Early Bird Gets the Worm
Have you noticed that it seems that the most successful people make snap decisions. The reason is very often, they have a fast way to come to a choice. The new technique should turn you into a rapid decision maker, and guess what, you will make better choices every time. So much of life is confidence, as you begin to choose faster you will become more confident in your choices. This will make choosing become easier, and you will be less emotionally attached or invested in your choices. So even when a choice did not result in the best case scenario, you won't mind near as much as if you had invested a lot of time and effort making the decision.
Week Ending
Not too bad this week. Not great yet, but I'm confident that the site will settle in and traffic will increase. Users stayed the same this week 17, New Users increased 6.6% to 17, Average engagement time went up 923.3% to 51 seconds. I still have not put much time into the site, I did add a couple backlinks to the website, but no new articles. Check it out at Broken Moon Media.
Come Join the Fun in Our Facebook Group
The Grow an Online Business FB group is a great place for us to answer any questions you have about growing an online business. We are also doing some listener appreciation things there, so come join the fun.
SIGN UP NOW AND RECEIVE BONUS DOWNLOADS
SUBSCRIBE TO OUR MONTHLY NEWSLETTER FOR EXCLUSIVE CONTENT
We value your privacy and time, we promise not to sell, share, or use your email to send any junk. We only send monthly emails when we have valuable info, content, freebies, and usable downloads for you. That's a promise. - Broken Moon Media