Podcast: Play in new window | Download (Duration: 12:51 — 11.9MB)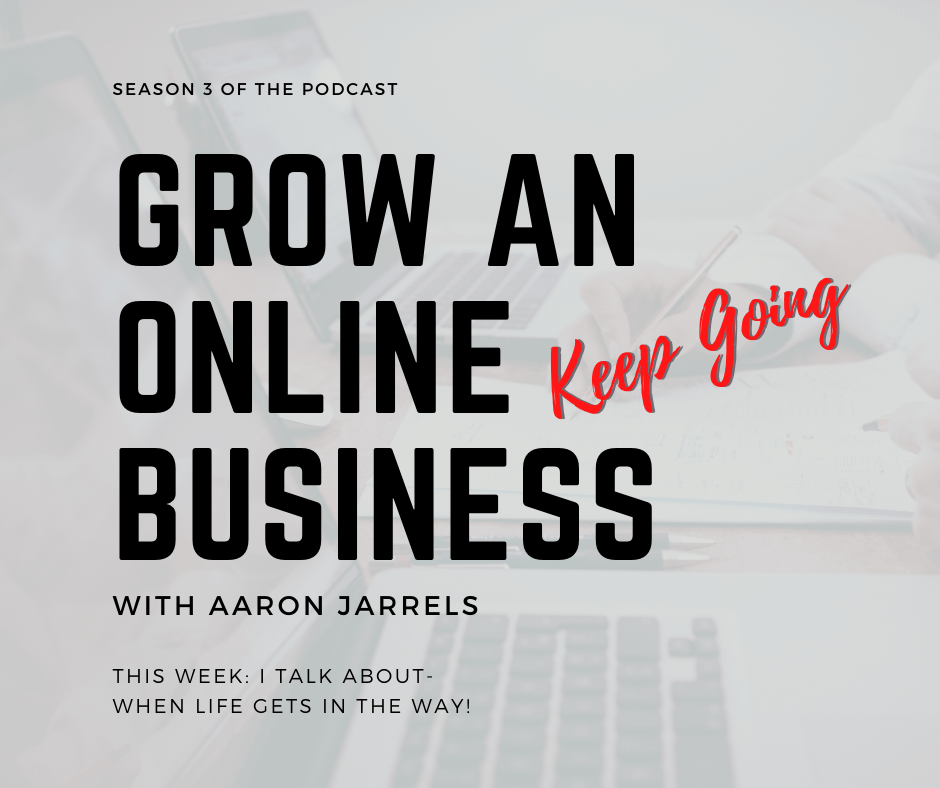 Yeah, this one's a few days early. The key to your online business is to keep consistent when life gets in the way. This was a very busy and difficult week. CJ was tied up as was I. We were not able to do the podcast this week like we had planned.
Life got in the way this week. I do not like when life gets in the way, but the key is to stay consistent and keep going. It is easier to steer a moving ship than a still one. Be sure to do something in your business every week no matter if life gets right in your way. Things will inevitably go wrong and be more difficult that they need to. But do not let that stop you.
If you are looking for a group of likeminded people who are all working on their online business together, come over to the Grow an Online Business Facebook Group. We would love to have you join us. We are looking for more engaged members who aren't afraid to ask questions.
Week Ending Report:
Well, I honestly don't know. I was too busy this week to check it. I am not ashamed to say I was tied up, only had limited time, and decided to use it to shoot videos rather than check up on the analytics. Something had to give, this week it was that. Sorry, check back next week. Or head over to the website at Broken Moon Media.
SIGN UP NOW AND RECEIVE BONUS DOWNLOADS
SUBSCRIBE TO OUR MONTHLY NEWSLETTER FOR EXCLUSIVE CONTENT
We value your privacy and time, we promise not to sell, share, or use your email to send any junk. We only send monthly emails when we have valuable info, content, freebies, and usable downloads for you. That's a promise. - Broken Moon Media